Blogging is so tedious, and it's just not my thing. I really like to tell people things to do, and not have to do them. But sometimes you just need to get information into the world. So throwing a post together on our best pork chops recipe combines this. Technically, the post is on the combination of spices we use to make the best dry rub for ribs ever. I make my husband make these, and now you can too. And the recipe is preserved for posterity so I can throw away my dirty paper that keeps getting shuffled around. Not the first time that's been the reason for a blog post here!
We got into making ribs last summer on a little round Weber, but things amped up when we got a grill for a shared Mother's Day and husband's 40th present to ourselves. So I've been keeping this rub a secret and perfecting it for over a year. And when I say "I," I mean the husband master griller. I'm really just the keeper of the paper to remember what to use in what ratios.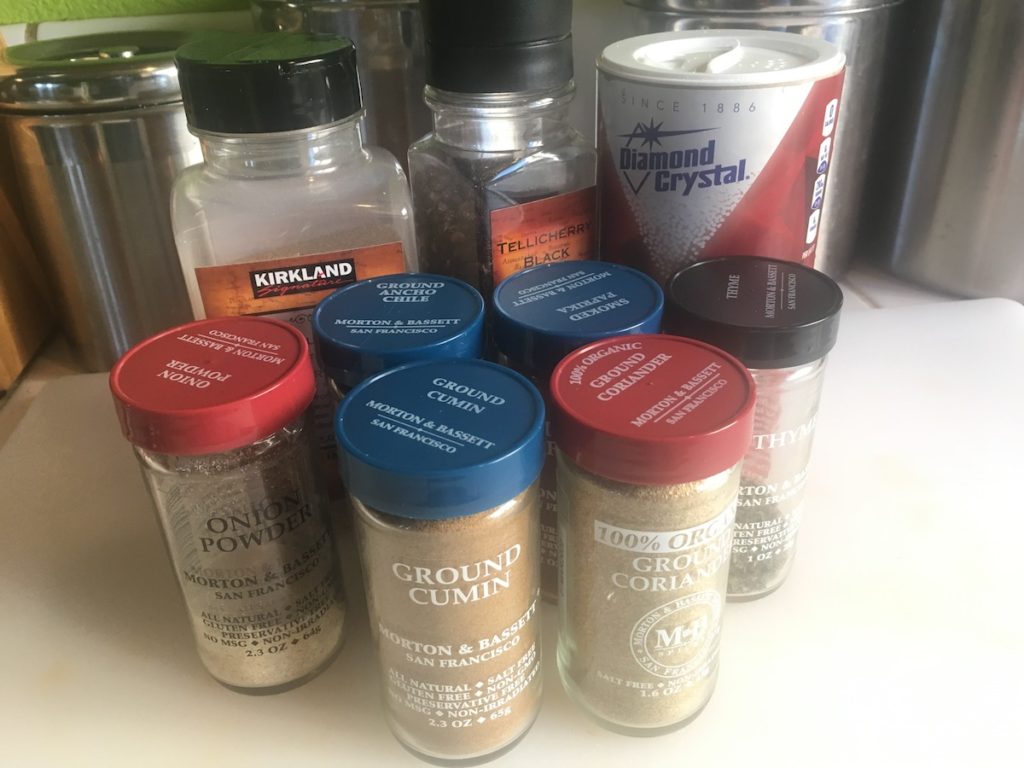 The secret here is the dry rub. It's amazing. It is the best dry rub for ribs. Honestly, I've shaken it on some potatoes to roast and they've come out beautifully. We use all Morton & Bassett spices because of my allergies and they don't use any anti-caking agents, plus a couple Kirkland because hellooo Costco. It's about a 1 part ratio of every spice, but a little less black pepper. So we usually use a tablespoon of everything and two teaspoons of pepper. Mix it up and throw it in a shaker, then liberally coat your meat before cooking.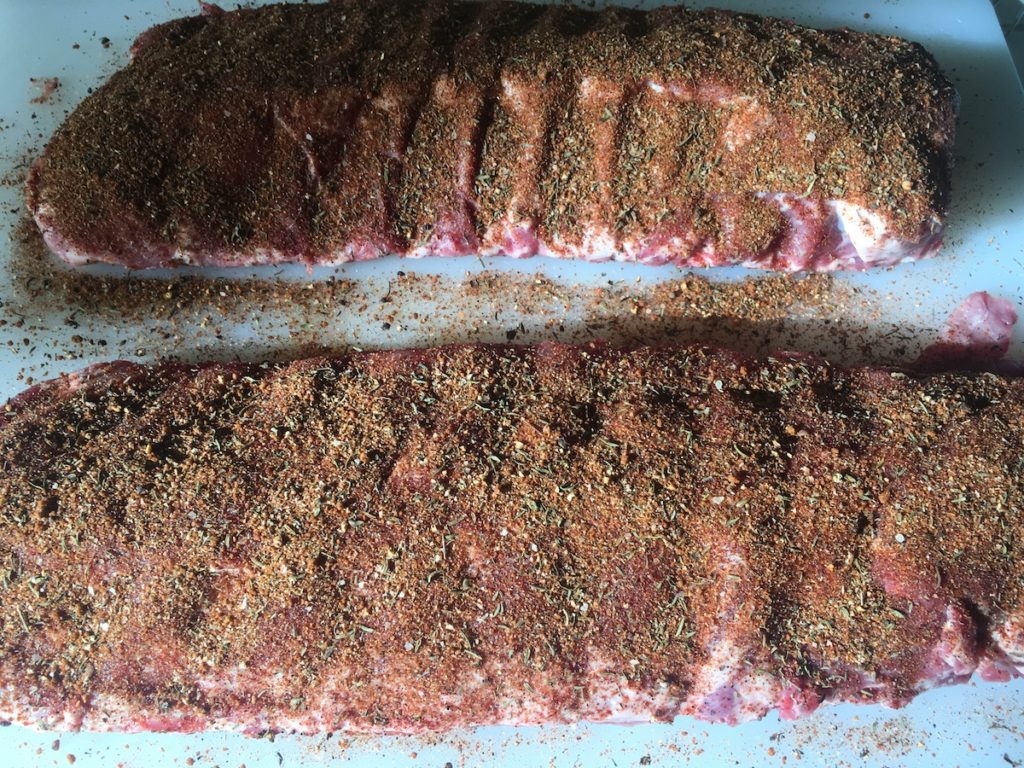 From there, cook as you see fit. We put them on a gas grill, indirect heat, rotating every 30 minutes until at about 190°. A little container for smoking chips makes things even awesomer. Towards the end, toss on some glaze. Bottled barbecue sauce is boring, and not corn allergy friendly. Soy, molasses, honey, brown sugar, and lime are our main go-tos.
Some good blog posts on grilling ribs: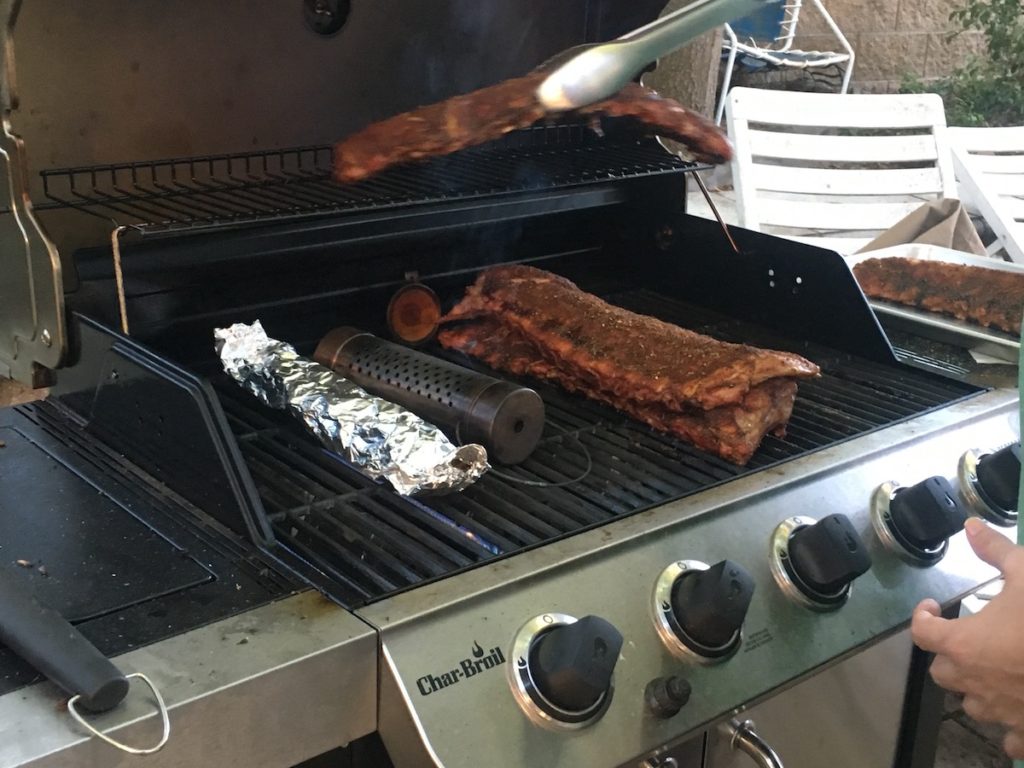 We usually need to make at least two racks for four meat eaters at the house. Making three or four ensures leftovers, and they take the same amount of effort. Serve these with your favorite summery sides. We usually gorge ourselves on whatever melon is in stock at the time!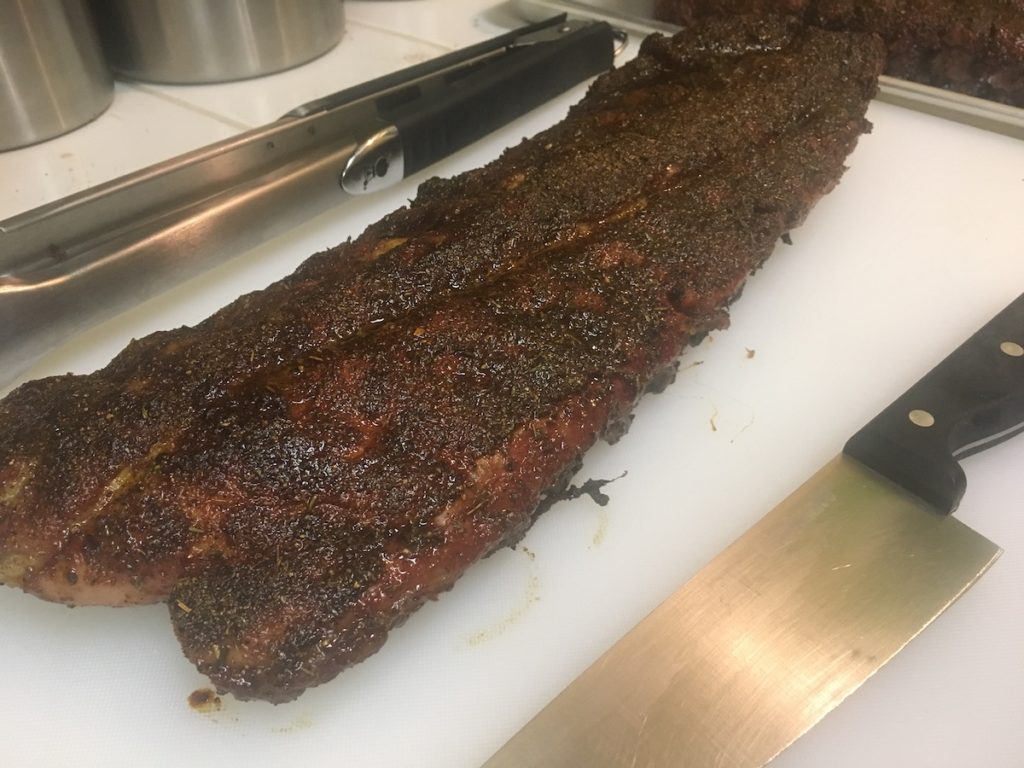 The Best Dry Rub for Ribs Recipe
Ingredients
Dry Rub
1

tbsp

Kosher salt

1

tbsp

Ancho Chili Powder

1

tbsp

Coriander

1

tbsp

Cumin

1

tbsp

Garlic Powder

1

tbsp

Onion Powder

1

tbsp

Smoked Paprika

1

tbsp

Thyme

2

tsp

Ground Black Pepper
Glaze
1/4

cup

Molasses

1/4

cup

Honey

1/4

cup

Soy Sauce

(or alternative like Liquid Aminos)

1

tbsp

Brown Sugar

1

tbsp

Lime Juice
Instructions
Rub Mix
Toss all ingredients together and place in a shaker to sprinkle liberally over ribs before cooking.
Glaze
Combine ingredients in a bowl, adjust to your taste. Brush on toward the end of cooking, generally two applications.
Hope you like it! Try it out, let me know how it goes! Tell me if this is the best dry rub for ribs you've tried! You can share this on Pinterest to save it for later.