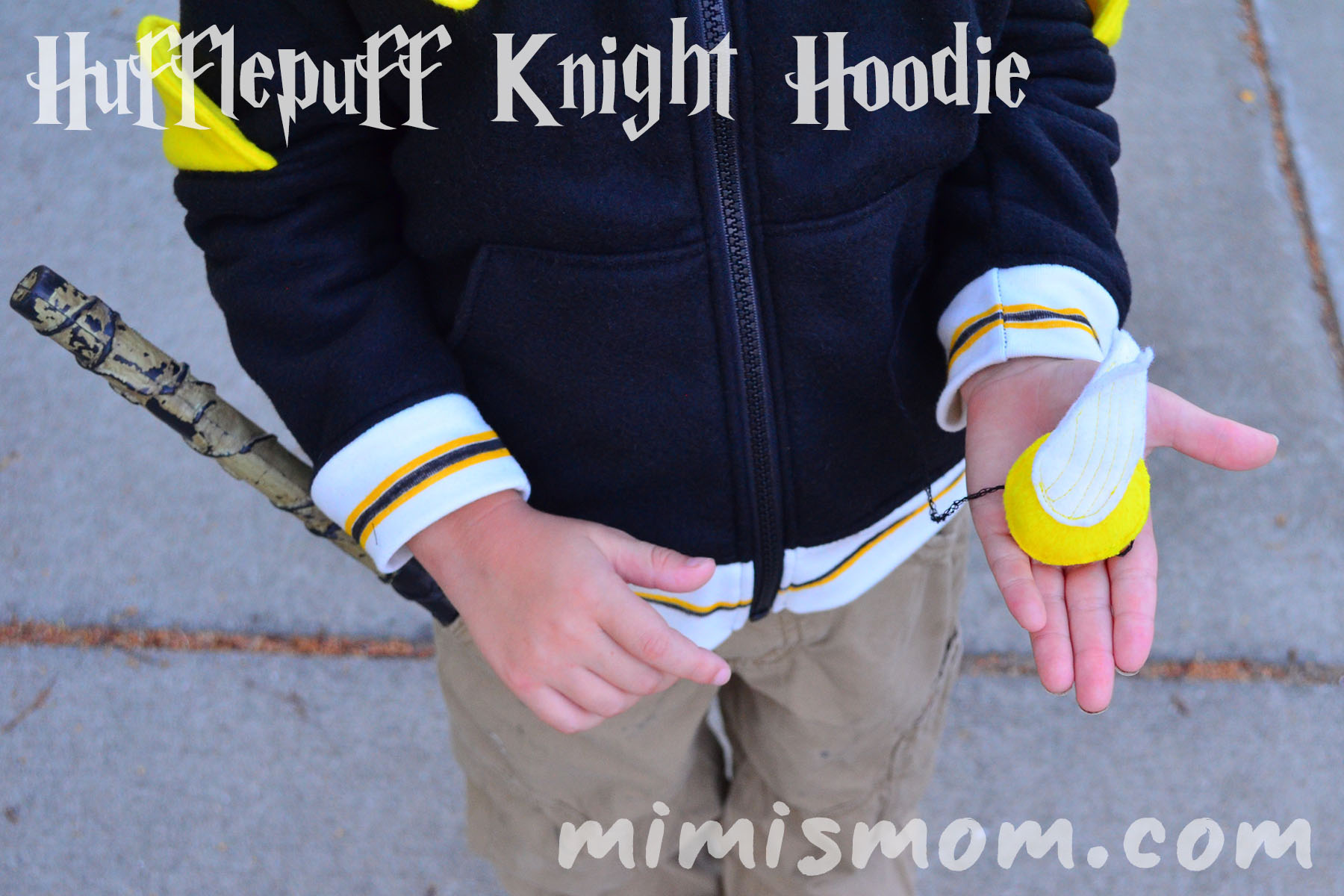 I've been a huge fan of the Perfect Pattern Parcel since it started, so I was very excited to get to join the tour this time around! We got the preview of the bundle, and I immediately gravitated to the Knight Hoodie. It's been a wishlist pattern for awhile! The picky son agreed, and requested in Hufflepuff colors. A Hufflepuff Knight Hoodie? Rad.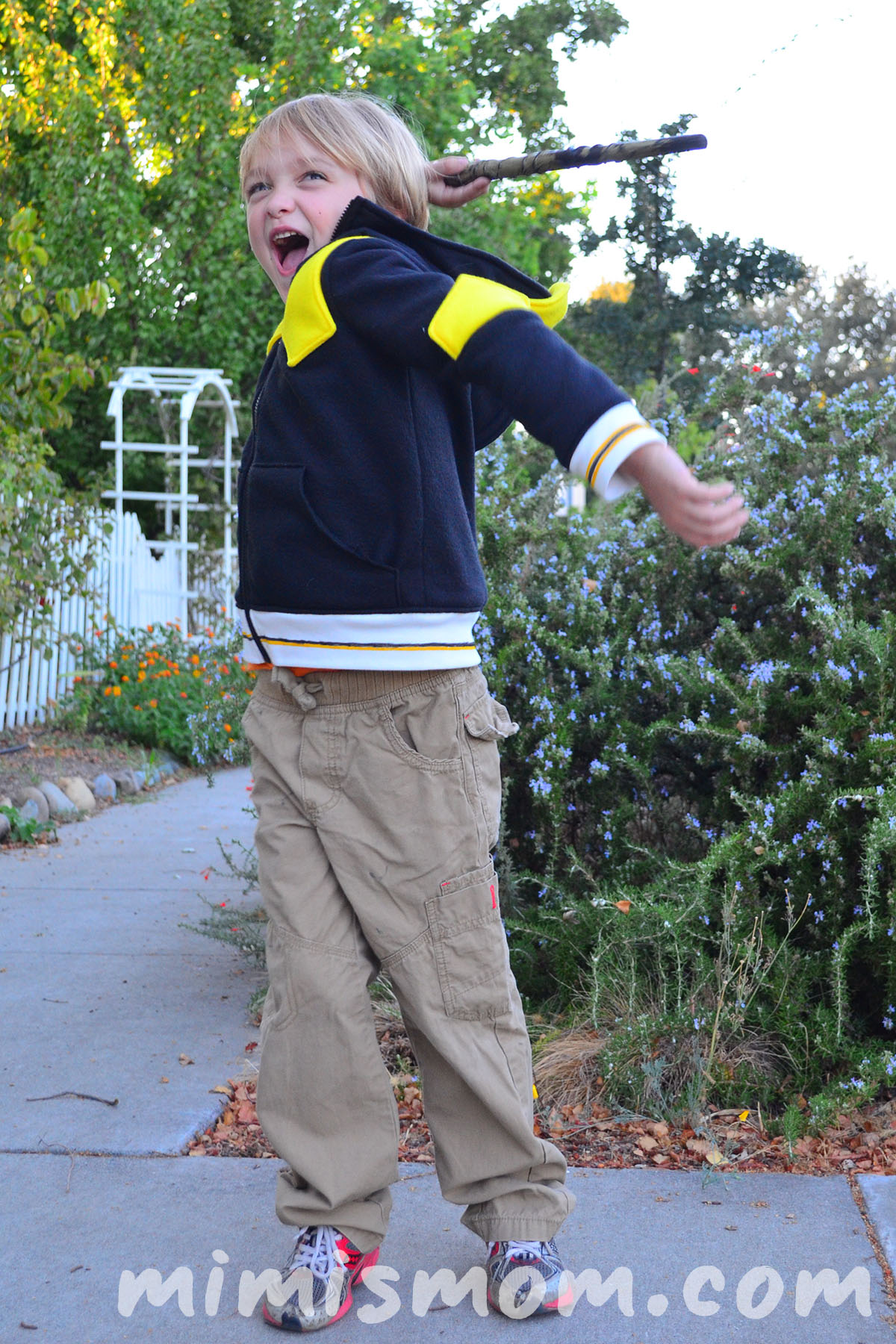 His older sister, a serious Ravenclaw, had him tested on Pottermore a few years ago to place him in Hufflepuff. He and I started reading through the series last Spring. We've gotten to the fourth book, so he's been happy to be a Hufflepuff and cheer on Cedric Diggory in the Triwizard Tournament. Cedric's pretty much the most well known Hufflepuff after Helga herself, at least in the books. So this look was inspired by the yellow and black house colors.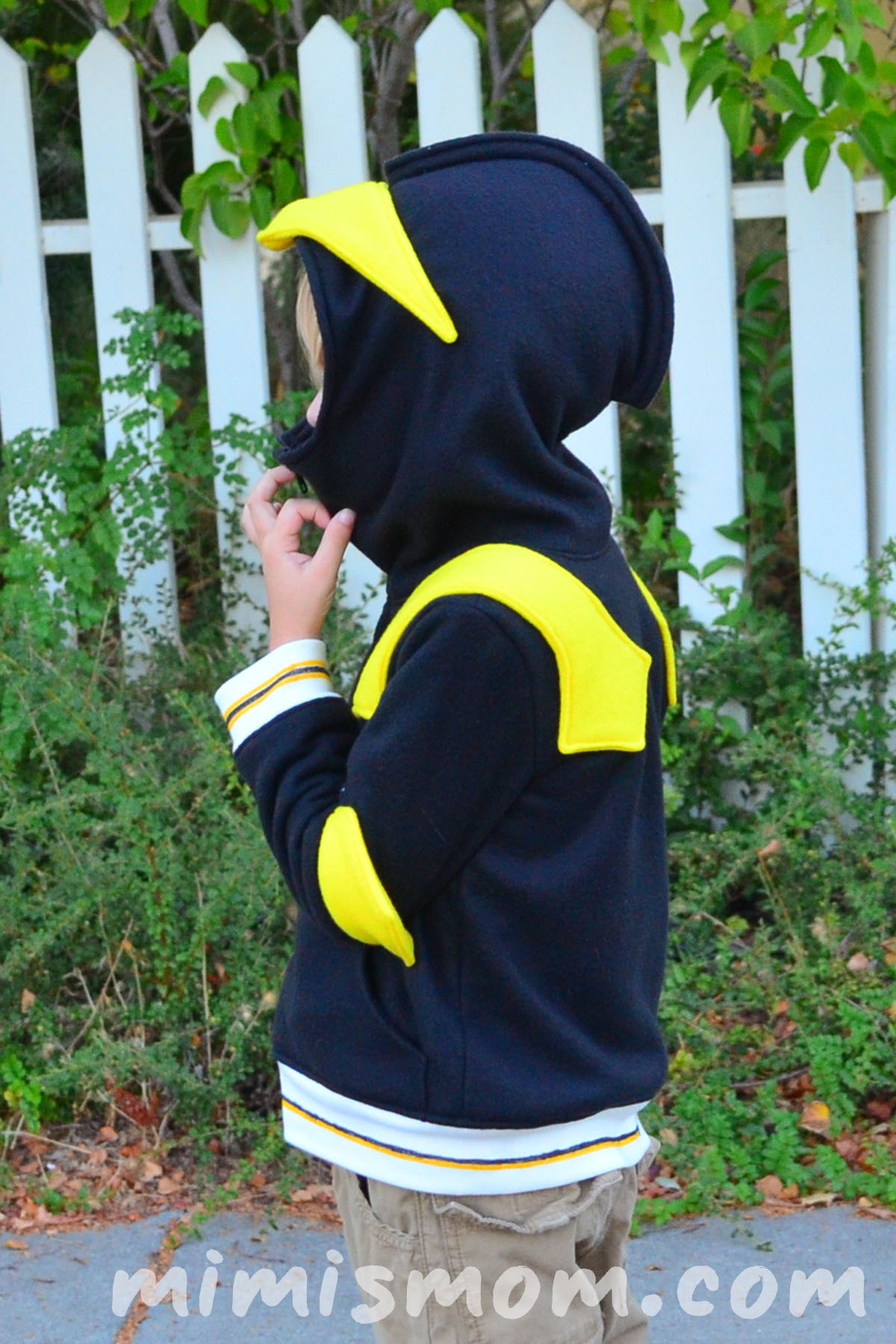 "Can I put a badger on it? Can I put a big H? Or something else Harry Potter?" I asked him repeatedly for ways I could make this a fun look, other than just yellow and black. No, no, no. Ha, I fooled him. I did a retro-inspired striped ribbing with a lightning bolt interrupting the stripe at the back. The stripes are drawn with Crayola fabric markers to get a custom look.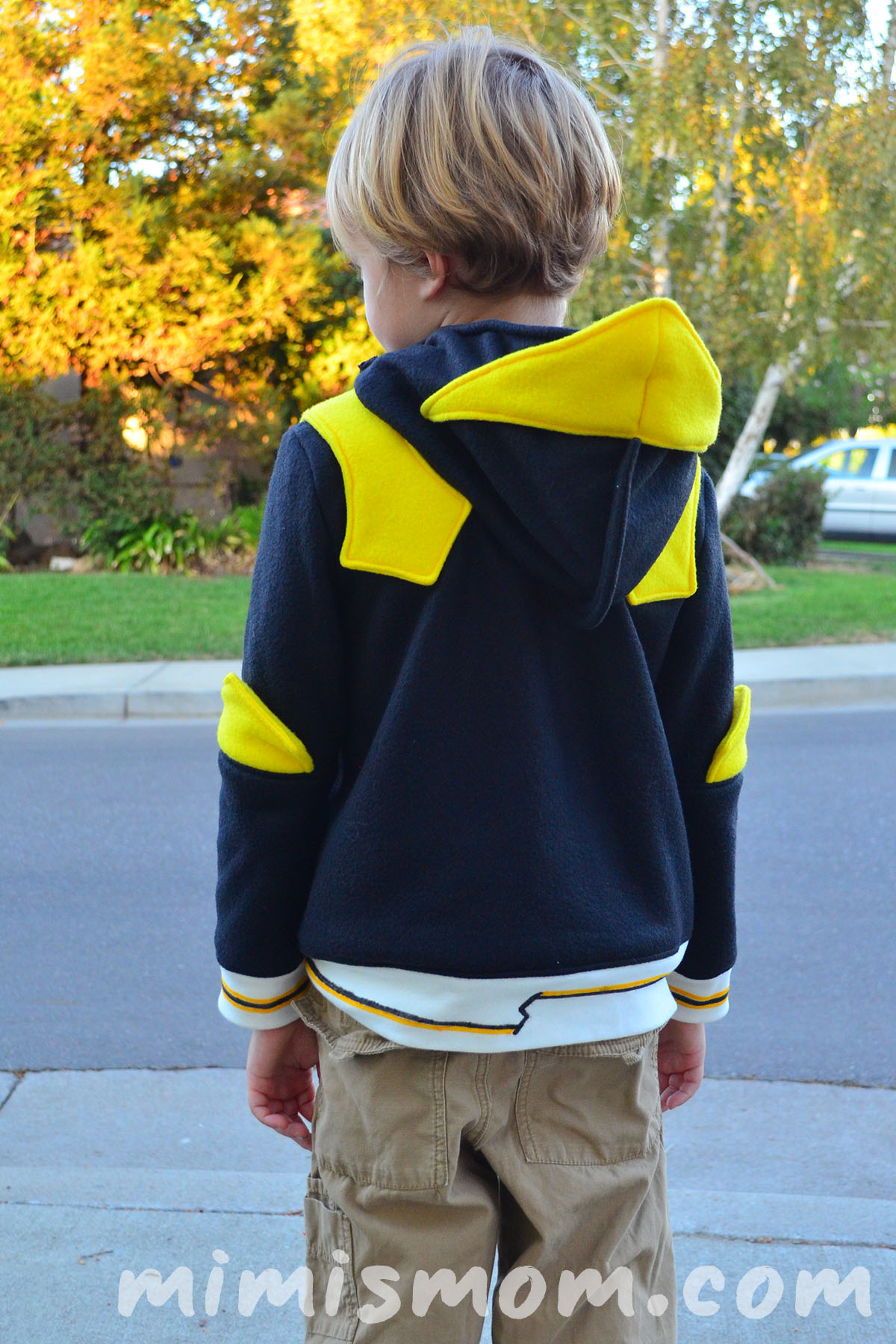 Not that this pattern needs much added to make it fun! It's a hoodie with armor and a knight's helmet! But I did hide something else to make it his own…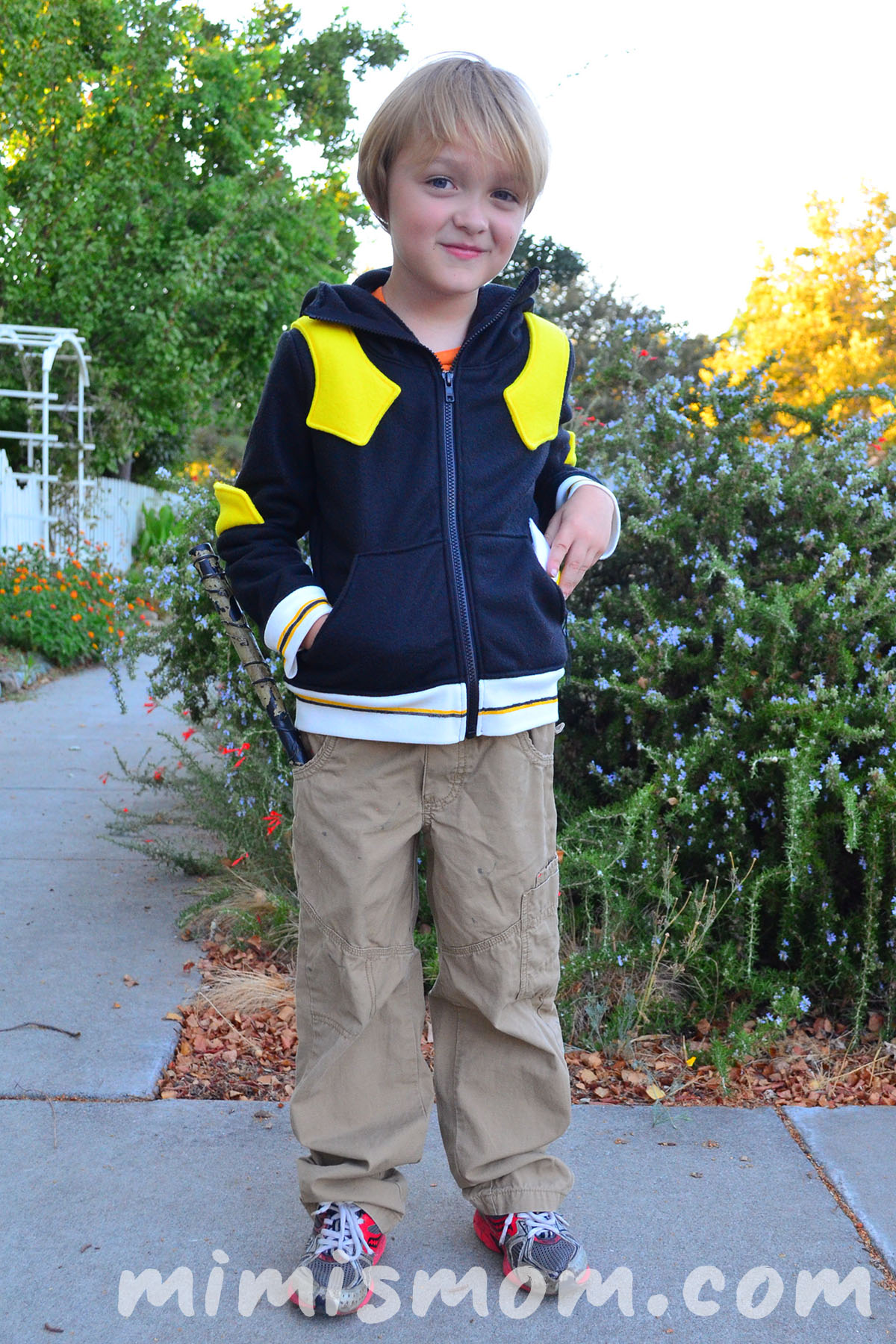 This was a pretty cool little surprise, tacked with a long tail of serger thread to the inside of his left pocket… (I swear, I didn't tell him to make that face!)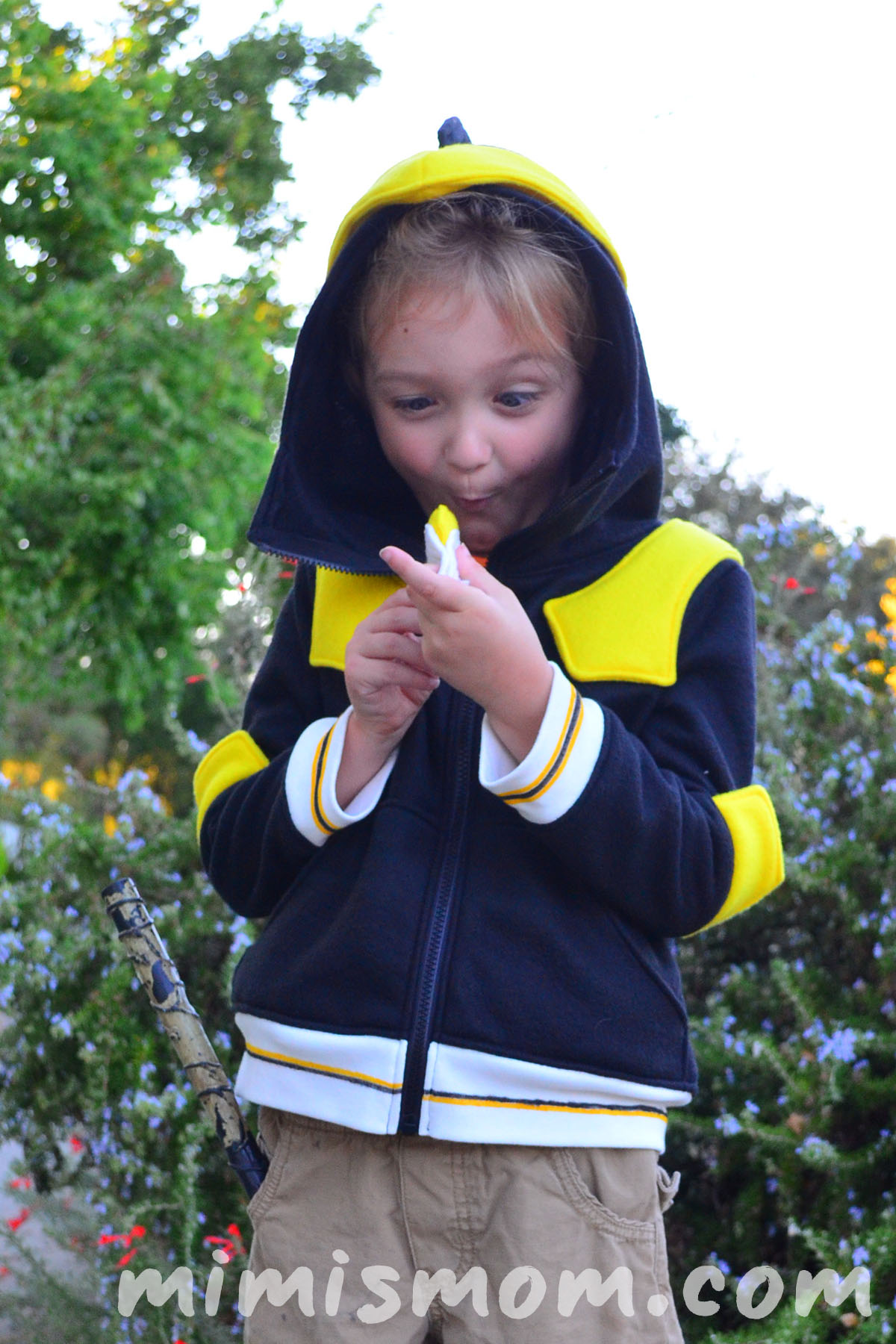 It's the golden snitch Cedric caught against Harry in the 3rd book that his dad was so proud of. Cedric was a little embarrassed his dad carried on so as they all walked to the portkey to get to the Quidditch World Cup, especially since Harry had fallen during the match, but I think maybe he was still pretty happy with that win.
We just won't talk about how, after he was killed in the graveyard, Cedric went on to become that sparkly vampire guy.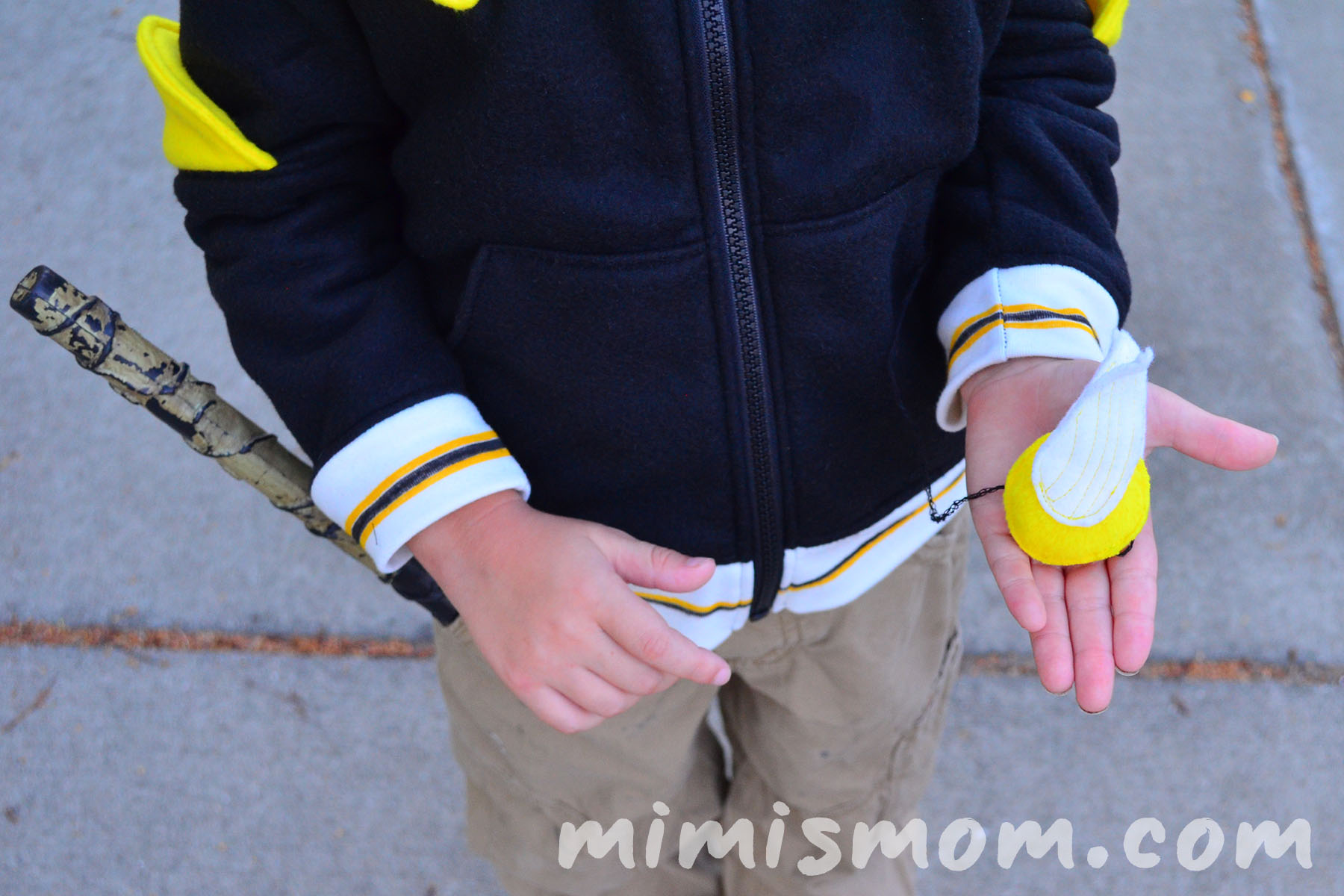 The Knight Hoodie from Charming Doodle is the bonus pattern in the current parcel!

Pattern Parcel #4 includes:
Maxwell Top by Shwin Designs
Zippy Jacket by Blank Slate Patterns
Schoolboy Vest by Sew Much Ado
Small Fry Jeans by Titchy Threads
Jet Pack Bag by Betz White
Bonus Pattern:
Choose a price of $26 or greater for Parcel #4 and you will automatically also be sent the Bonus Pattern! The Bonus Pattern for this Parcel is Knight Hoodie by Charming Doodle. This pattern is a unique and fun spin on the traditional hoodie. Thorough instructions and pictures help you create an amazing and memorable hoodie that will inspire creativity in your little one.
About Pattern Parcel:
Here at Perfect Pattern Parcel, we believe in supporting independent pattern designers. It's our opinion that indie patterns are just, well, better than big box patterns, and we're pretty sure our customers think so too. So, we allow customers to show their support in naming their own price for each Parcel. We also encourage customers to allocate part of their Parcel price to the charity Donorschoose.org in order to help classrooms in need. Pattern Parcel donates all profits after expenses from Parcel sales to the charity as well. Together we've raised $9,800 towards eliminating educational inequality.
Parcel #4 Inspiration Tour Schedule:
Friday, August 22
casa crafty
||
Lulu & Celeste
||
Keep Calm and Carrion
Saturday, August 23
Max California ||
Amanda Rose
Sunday, August 24
little betty sews
Monday, August 25
Kadiddlehopper ||
Radiant Home Studio
Tuesday, August 26
La Pantigana ||
Boy, Oh Boy, Oh Boy Crafts ||
Friends Stitched Together
Wednesday, August 27
Make It Perfect ||
Modern Handmade ||
GYCT Designs
Thursday, August 28
Needle and Ted ||
Mae & K ||
Mimi's Mom
Friday, August 29
Pienkel ||
Once Upon a Sewing Machine ||
Friends Stitched Together
Saturday, August 30
FABulous Home Sewn ||
Gray Skies ||
The Crazy Tailor
Sunday, August 31
Nine Stitches ||
Max California ||
Oliver's Fancy ||
Friends Stitched Together
Monday, September 1
a happy stitch ||
lady and the gents ||
Our Family Four ||
Swoodson Says
Tuesday, September 2
verypurpleperson ||
Things for Boys ||
The Crazy Tailor
Wednesday, September 3
Our Family Four ||
Rebekah Sews ||
a happy stitch
Thursday, September 4
Sew a Straight Line ||
la inglesita ||
Made by Sara ||
Knot Sew Normal
Friday, September 5
Knot Sew Normal ||
Gracious Threads ||
Sofilantjes ||
Max California
Disclosure: I received the bundle of patterns as compensation for posting about them. All opinions are my own. Clicking on my included links to purchase the patterns enters me into the bloggers' contest for a fabric giveaway. Clicks through affiliate links to Amazon in my posts may provide a portion of sales to me at no additional cost to you.