Somewhat a delayed blog post on this dress, but that's just how my summer has gone! So much happening day to day that I keep forgetting to blog it all. But I couldn't go too much longer without posting about this. I'm calling it my "Crêpe Myrtle Dress" because Myrtle is the pattern and the fabric is all about Paris!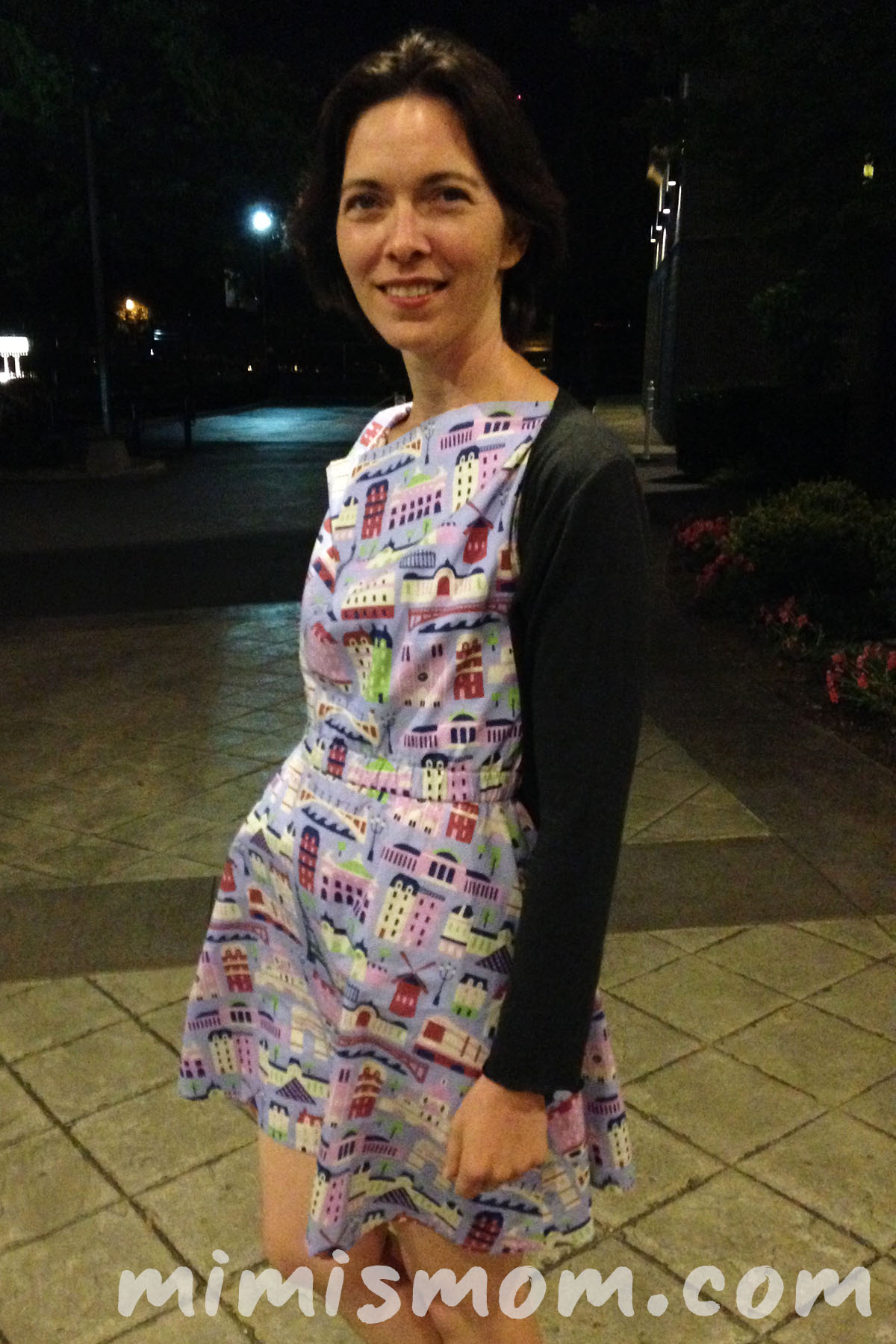 This fun fabric is from Allison Beilke and available through Modern Yardage. Haven't heard of them before? They make digital print on demand fabrics on cotton poplin from their home base in Utah. They make available a large range of textile designs from various designers, and the fabrics are prewashed and ready to be used when they arrive at your doorstep. I had wanted to try them for awhile now, and I got the chance when I won a gift certificate from Craft Passion a few months ago.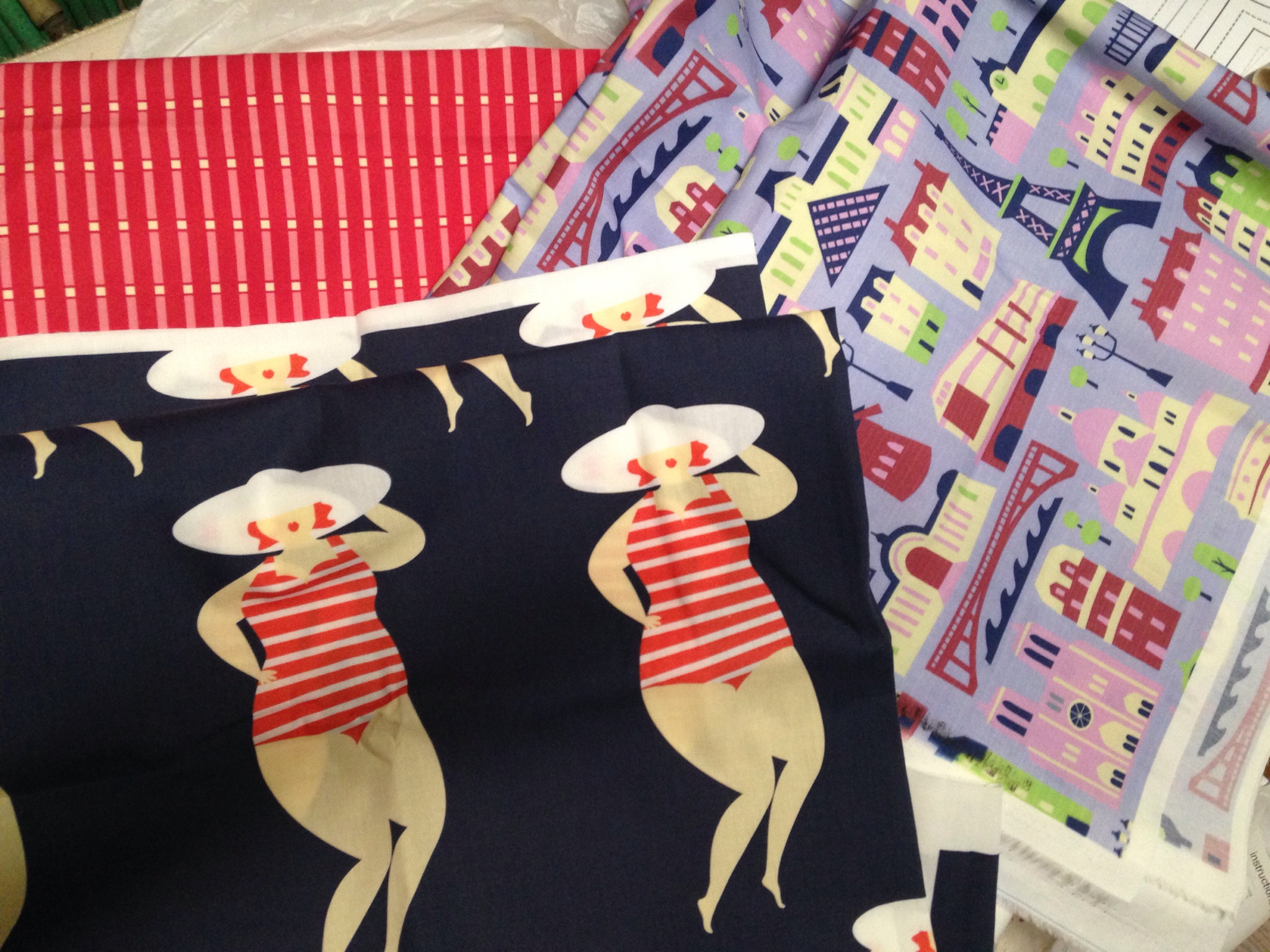 Picking my fabric was the hardest! For some reason, I've always been drawn to this Milwaukee print, but I've never even been through the airport. So I decided the sensible thing was to go with Paris. I've been there, and the iconic buildings in the print are recognizable and known to everyone. I won't have to explain myself with this one. The fabric comes on 58″ width yardage but usually printed at 42″, so the extra space is taken up with designer info, washing instructions, and often a fun project. I ordered 2 1/2 yards, thinking I'd make a simple funky dress. The end very close to the selvage had a smudge, so an additional 1/2 yard was printed and included for me to make up for that. The smudge was so tiny, it wouldn't have mattered, but I really appreciated the extra!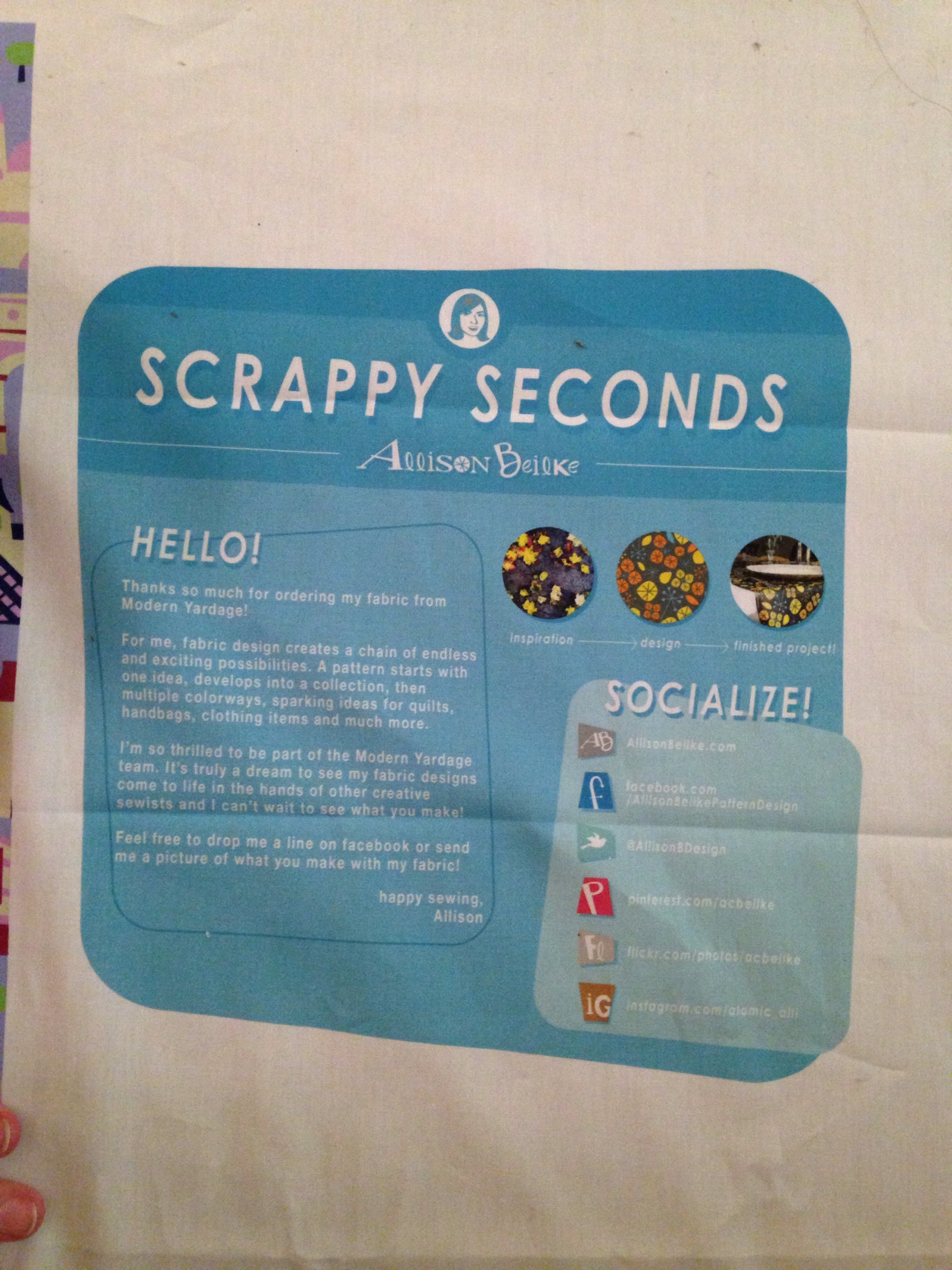 My fabric arrived! Yay! I was afraid I wouldn't get to sew it soon, as I was about to leave on a week long trip to Portland, OR. But then Colette Myrtle was released and I had to have it. And it had to be in this fabric. To wear in Portland.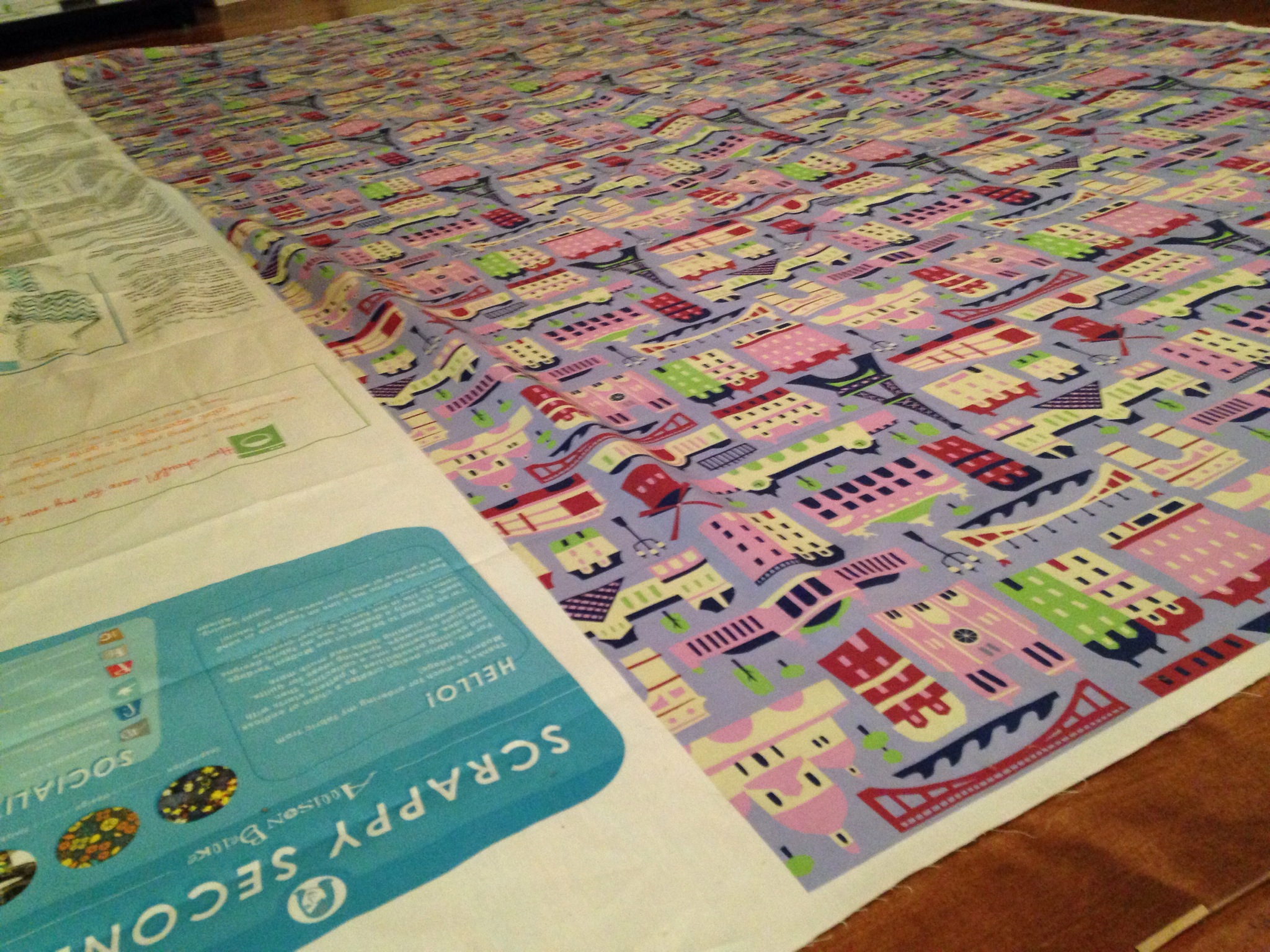 The Myrtle pattern is designed with knits in mind, but can be made in wovens as well due to the style and fit. An additional PDF is included with instructions for a woven, mostly this involves simply bias trimming the arm holes. The fit and drape is definitely different in woven, it has a much more structural feel. I felt this worked for me and my architectural fabric. The pattern was easy to follow, especially since I didn't have to guess about making changes for my fabric. I'd definitely love to make this again in knit. I adore the way the cowl drapes in the pattern's included images. And pockets. I love me some pockets.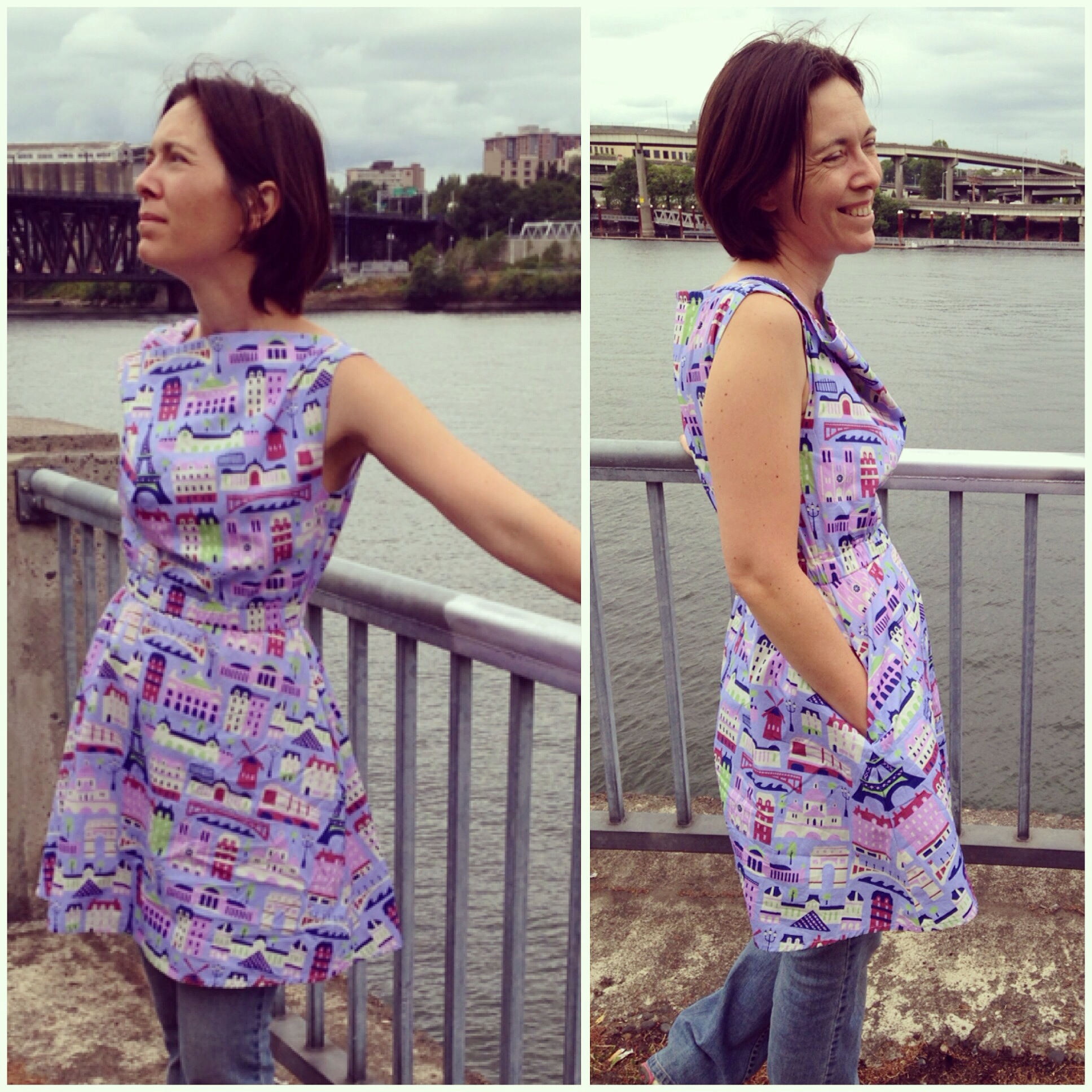 I couldn't wait for a nice bright day to wear this dress! The first day off from my convention, I knew I had to wear it even though the day started cool. Since I made the shorter length, I decided to treat it like a tunic and throw my jeans on and tennies to walk all around town. At night, our group would have a little dinner party to attend. Back at the hotel in between, I took off the jeans and wore sparkly shoes and a little shrug. I felt dressed up and modern, which is a big deal for me and my mostly decade old clothes that I usually wear.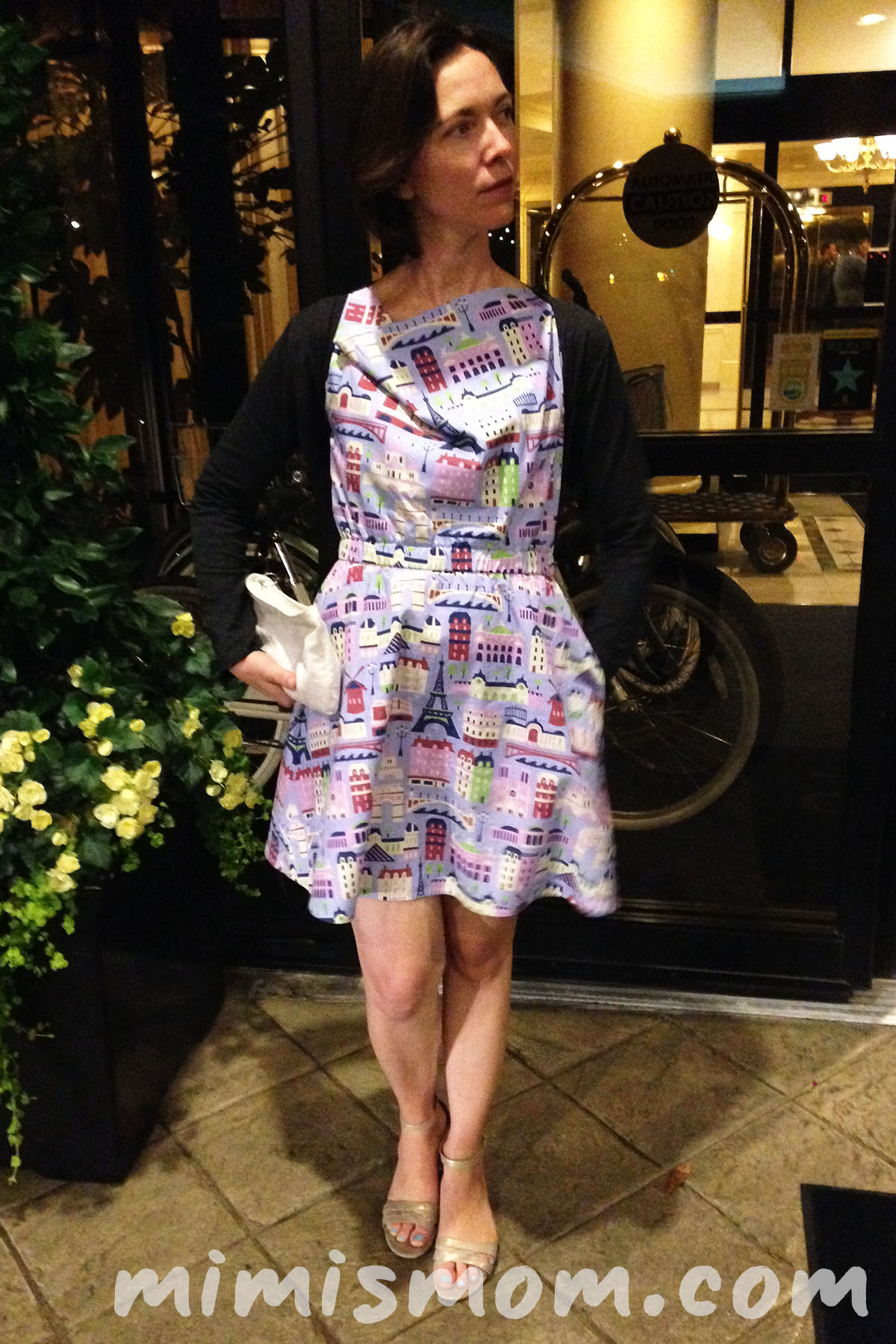 Oh, and what did I do with the other Modern Yardage fabric at the beginning of the post? It became a Swoon Sophia for my mom to take to swimming. I just love those Bathing Beauties!