Today I'm excited to be guest posting over at Friends Stitched Together! Amy and Tasha have united with Maegen and Karen of  Mae & K for a cool new series called CraftingCon, celebrating all the things we love to love! And my family LOVES Harry Potter, which just happens to be the subject of the inaugural month!
CraftingCon is part sewing competition, part inspirational posts and tutorials for incorporating a little bit of fandom in our every day lives. I'm posting a fun outfit I made my son to read the last chapter of
Harry Potter and the Sorcerer's Stone
. He was so excited!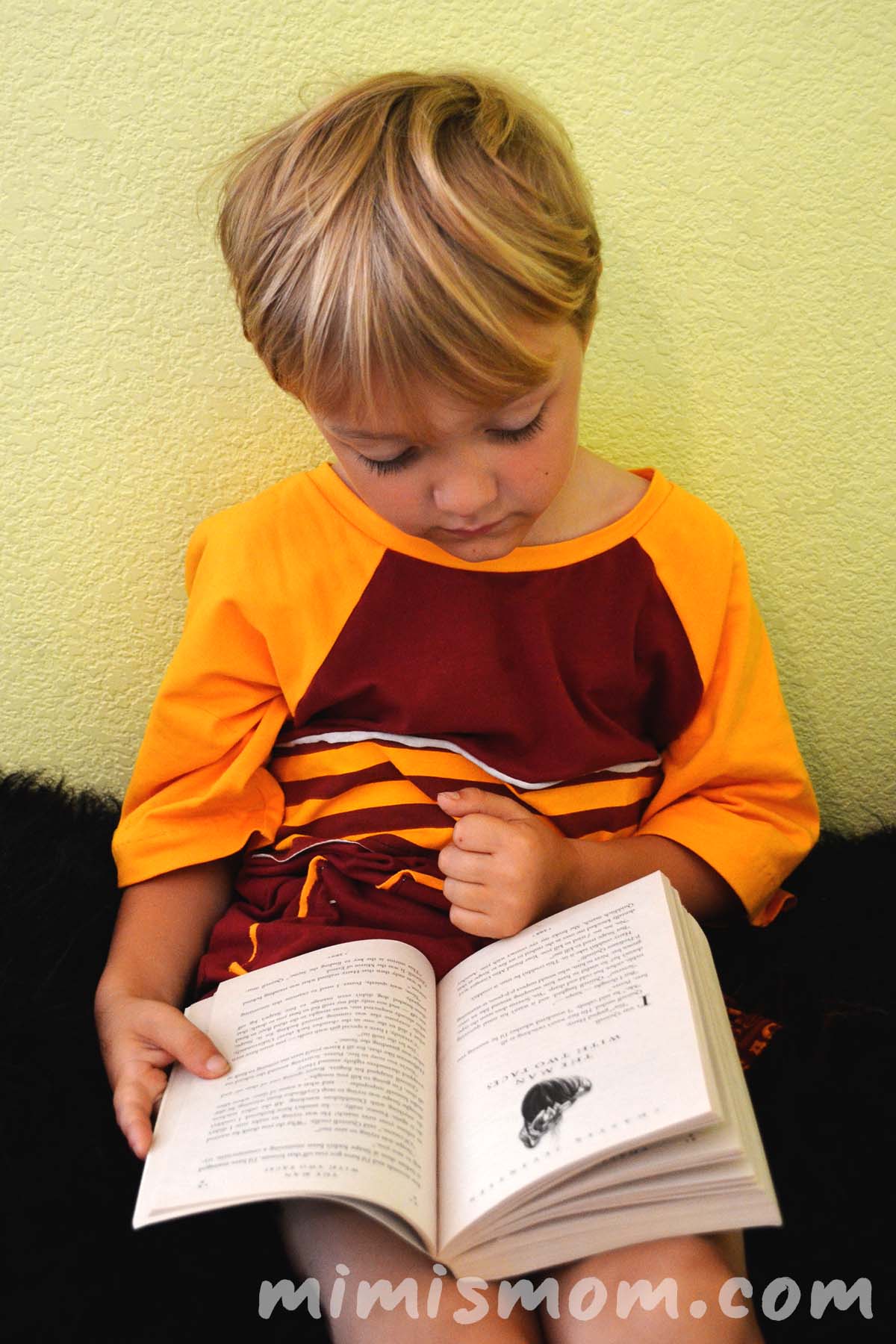 Go head on over and check out the whole thing, plus a little mini tutorial on how I made the year 5 inspired Quidditch Tee at http://friendsstitchedtogether.com/2014/06/16/gryffindor-lounge-set-mimis-mom/.