August 1st. Last month of summer vacation. Actually, last three weeks! Eep! School starts for us on the 22nd, two days after my Mimi turns 9. I'm not sure I'm ready. For school or for her to be that old!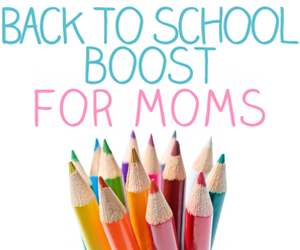 I just saw this eBook promo going on that's all about getting ready to deal with the whole starting school again thing. Five bloggers put some of their best tips together into one package. Usually almost $30, it's going to be $10 for the next week, August 1 to 8.
Here are the books that are included-
I'm considering it… I definitely need the time management help! It's so not my forte, and I'm really trying to find out how to use my time more wisely. I'd like to get into blogging more and sewing (and maybe selling my sewing again!) more. Seriously, even the cleaning schedule alone is probably worth it.
Do you buy eBooks? Or real books on organization and time management? Any that have been especially helpful that you continue to recommend, or do you like to save the secrets? Let me know in the comments!
Disclaimer that the ebook link is an affiliate link, and I'll make cash if you buy it. And then maybe it will pay for a week of my web hosting! 😉