So mostly I put sewing projects up on my blog, but I'll throw a recipe here once in awhile. Like if it's something I think people may like, or I don't want to lose the recipe. This slow cooker pulled pork recipe fits both those qualifications.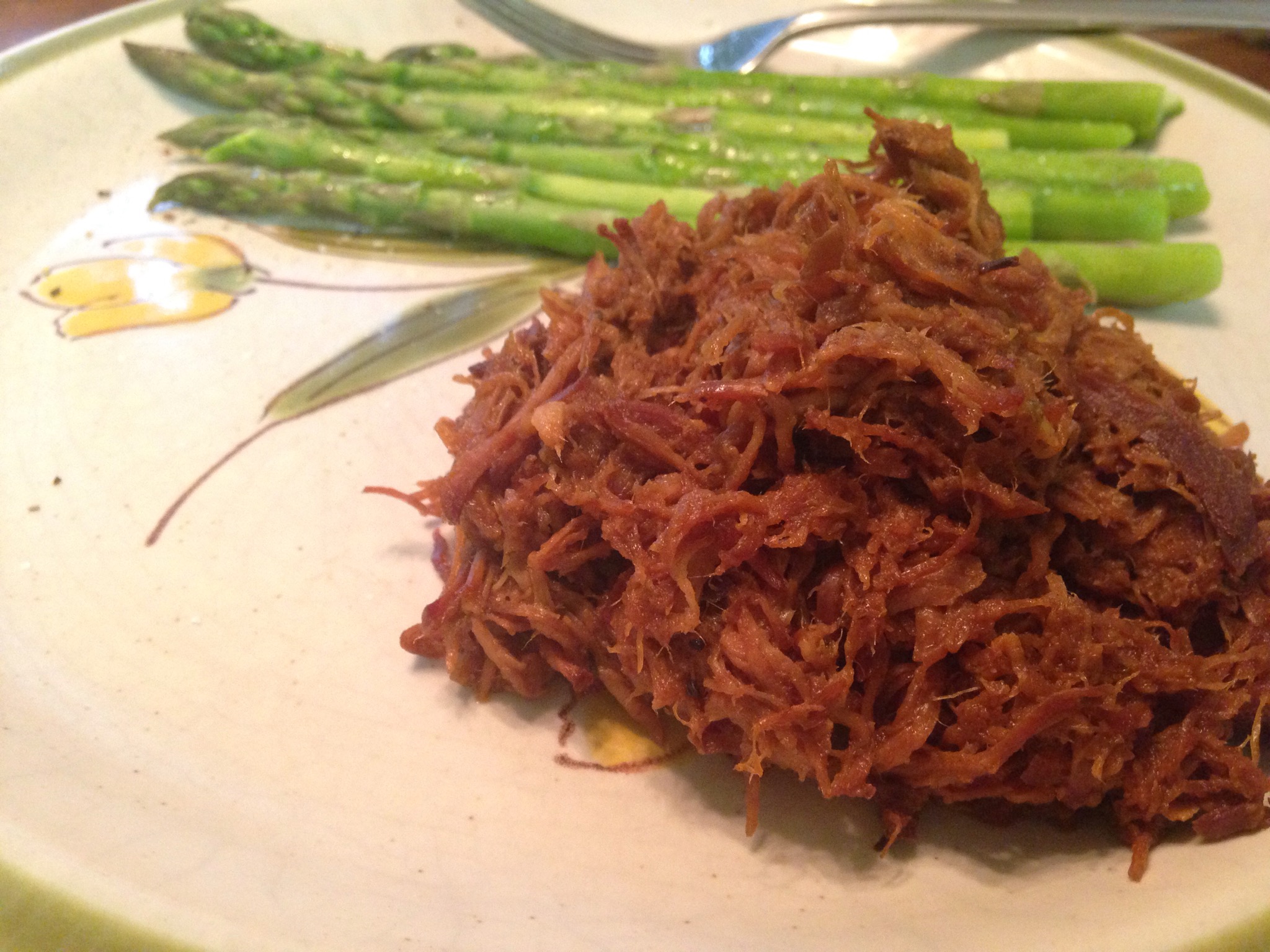 I've been working on this for what feels like a year. My notepad piece of paper is worn and oily and about to be lost forever. But I think I've finally got it down. Look at this, but don't start scribbling it down yet, this is a work in progress version of the recipe. Ellie helped me out a little. Um…
This really has become one of our family's favorites. We'll serve it by itself or on a hot biscuit for dinner, then I'll hear some with my morning eggs, and it will go into an ultimate quesadilla for my husband for the next dinner. You can mix it with some rice and beans, put some salsa over the top… Anyway, we make it stretch a couple days.
Now, pulled pork doesn't photograph well, so you'll notice a distinct lack of product photos. And pictures of the steps? None. There is one step to get started. Put all the ingredients in and turn it on. OK, that might be two steps. Also, my cooking is imprecise. I don't measure the time accurately when I cook this, but I have attempted to give my best average of time needed. Unfortunately, this isn't a slow cooker recipe to start and then leave for the day. It doesn't need much attending, but it won't do it all alone.
All the ingredients are using mostly Morton & Bassett or other high quality spices with no added ingredients or anti-caking agents. The apple and lemon juices I use are single ingredient, no anything added juices. These stipulations are important to me, as I'm allergic to preservatives. I can't predict how the recipe will be if you stray from this, so there's your warning.
Also, I always use a pork butt with a bone left for more flavor. BUT! It isn't actually from the hind quarters. This is the butt end of the shoulder. It has a little less bone and connective tissue than the shank end of the shoulder. I think this cut works the best. Ask your butcher if you have questions.
[ultimate-recipe id="1284″ template="default"]
Phew, now I don't have to keep track of that oily slip of paper anymore… 🙂